Red River Ridiculousness
Ingredients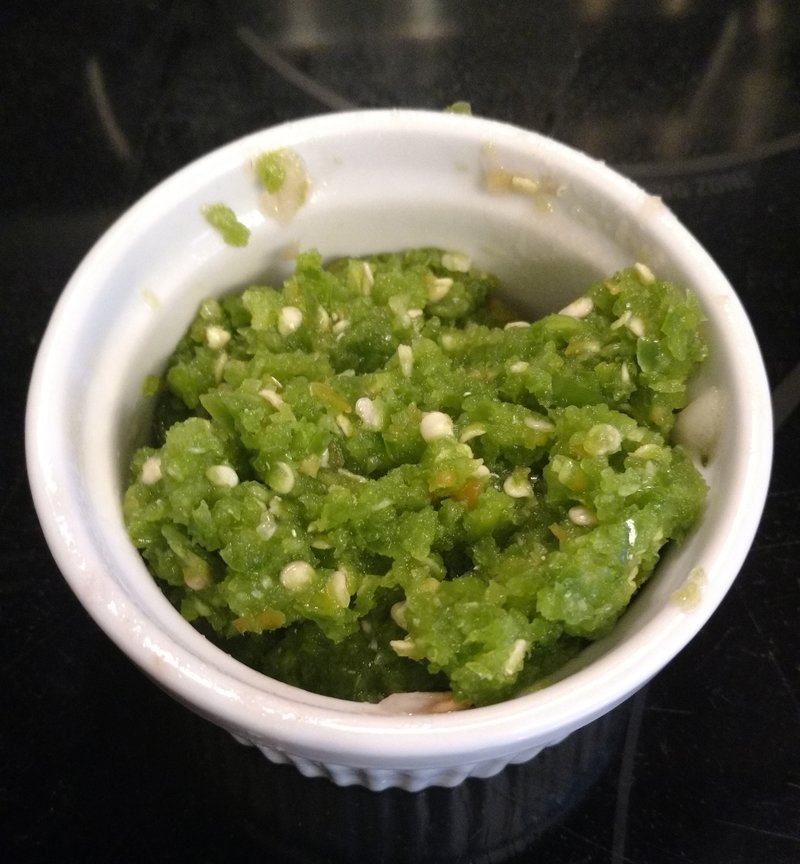 Serrano Peppers
Habanero Peppers (green)
Salt
White Vinegar
The ratio of peppers is 3 Jalapeno to 2 Habanero to 1 Serrano.
Preparation:

Cut stems off peppers and chop into smaller pieces. DeSeed if you

 

wish, but not required.
Add pepper mix to chopper / Cuisinart.

 

Add tsp salt and 1/4 tsp vinegar for every six jalapenos
Blend until mixed together in small, approximately 1/8 to ¼ inch pieces.
Package and/or serve.
Red River Salsa
Ingredients: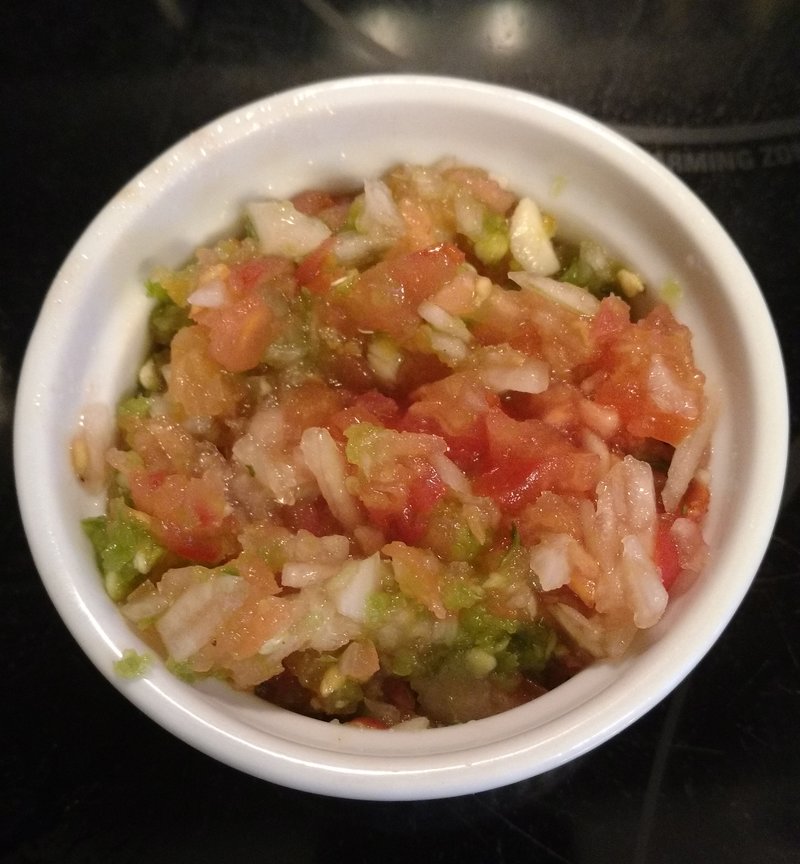 4 Tomatos
1 Large Red Onion
6 Garlic Cloves
Cilantro
Salt
Black Pepper
Cayenne Pepper Powder
Preparation:
Chop the tomatoes and the onion into chunks an put into a bowl

Chop about a tablespoon of cilantro leaves and add to the bowl

Add a 1/4 teaspoon of salt
Add several turns of a black pepper mill

Add a dash of cayenne pepper powder (to your preference)
Mix together in a bowl
Put half of the mix into a food processor with 3 garlic cloves and blend into smaller chunks, but not to small. Repeat with the other half. DO NOT PUREE.
Serve.
Red River Heat
This salsa is the middle of these three sauces, but not what you would normally call 'medium'. All you do is mix Red River Salsa with Red River Ridiculousness to your tolerance level.