Why Red River? Why Goodnight?
My family history along the Red River goes back generations, and is on both sides of the family. My father was born in Wichita Falls TX, and my mother was born in Quanah. I was born in Canyon TX where the Red River cut Palo Duro Canyon out of the Great Plains. My wife took the flavors and turned and used her creativity to create a brand that truly conveys what our spice blends and our recipes are all about.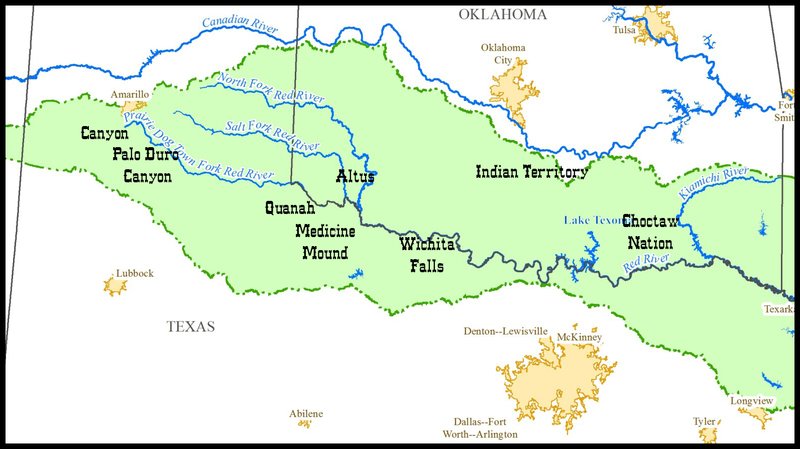 Growing up in West Texas, we spent a lot of time outside, camping, cooking, hunting and fishing, listening to stories about the Battle of Palo Duro Canyon, Adobe Walls, and family histories. We developed a taste for chili, barbeque, Mexican, Tex-Mex, and anything beef. The inspiration of those stories, old and authentic recipes, along with my own personal experiences in Texas, in the Army, and living in Florida have combined into delicious spice blends that are a connection between the present and the past.
---
Some of our Red River Ancestors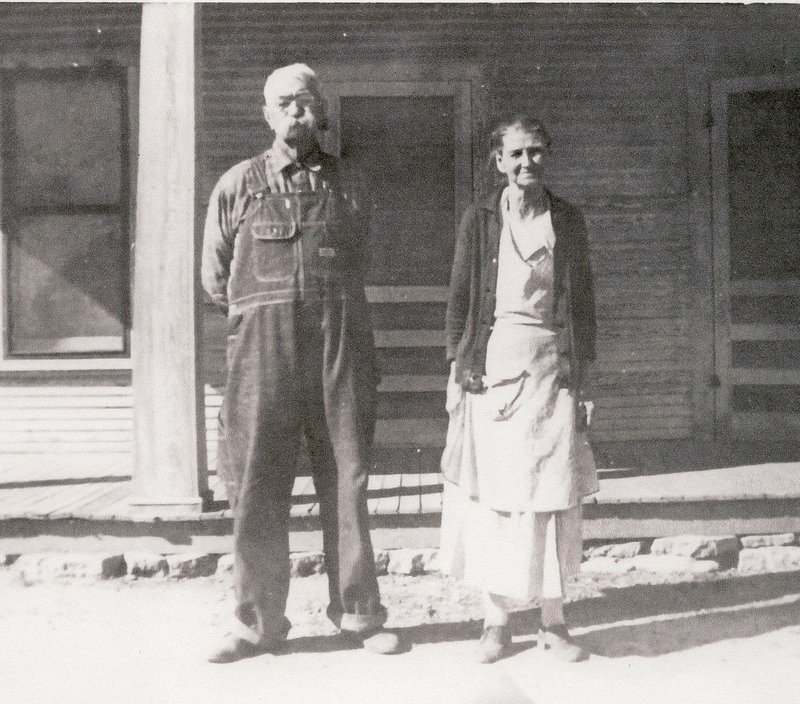 Our family history includes Choctaw ancestors who came to Indian Territory (now Oklahoma) on the north side of the Red River in the 1800s, as well as Civil War veterans that settled in North Texas and eventually made their way to Hardeman County and the Medicine Mound area. Great-Great Grandfather Moses M. Prescott was born in 1835, fought in the Civil War, after which he moved to Texas. Another Great-Great Grandfather, William Mack Scott (pictured with his wife Nancy Jane Bouldin) was born in Tennessee in 1861 and moved to Texas with his parents. Both of these lines eventually settled around Medicine Mound, Quanah, and Goodlet on the south side of the Red River in Hardeman County Texas.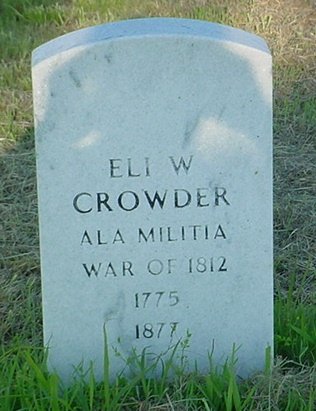 On the other side of the family, Great-Great-Great Grandfather Eli White Crowder secured for himself, in the War of 1812, the name Muscokubi (Creek-Killer), which he ever afterwards bore; being called by the Choctaws (who were allied with the US, while the Creeks were on the British side), Mus-cokubi, and by the whites, Creek-Killer. He married into the Choctaw Tribe in Mississippi in 1833, and arrived at Fort Coffe, Skullyville in Indian Territorry at the end of the Trail of Tears in 1847. He died in 1883 in Crowder Springs, Indian Territory, at 102 years old.
Growing up in Canyon Texas you learn at an early age who Charles Goodnight was. He was an American cattleman who lived from 1836 to 1929, and had ranches in New Mexico, Colorado, and most importantly, the Texas Panhandle. He is one of the best known ranchers in history, and is known as the "Father of the Texas Panhandle." He founded the JA Ranch in Palo Duro Canyon, 12 miles from where I grew up, and there were always reminders of him wherever you looked. He is the inspiration for Woodrow Call, Tommy Lee Jones' character in Lonesome Dove. This photo is the statue of him outside of the Panhandle-Plains Historical Museum on the WTAMU campus in Canyon.